Boxed In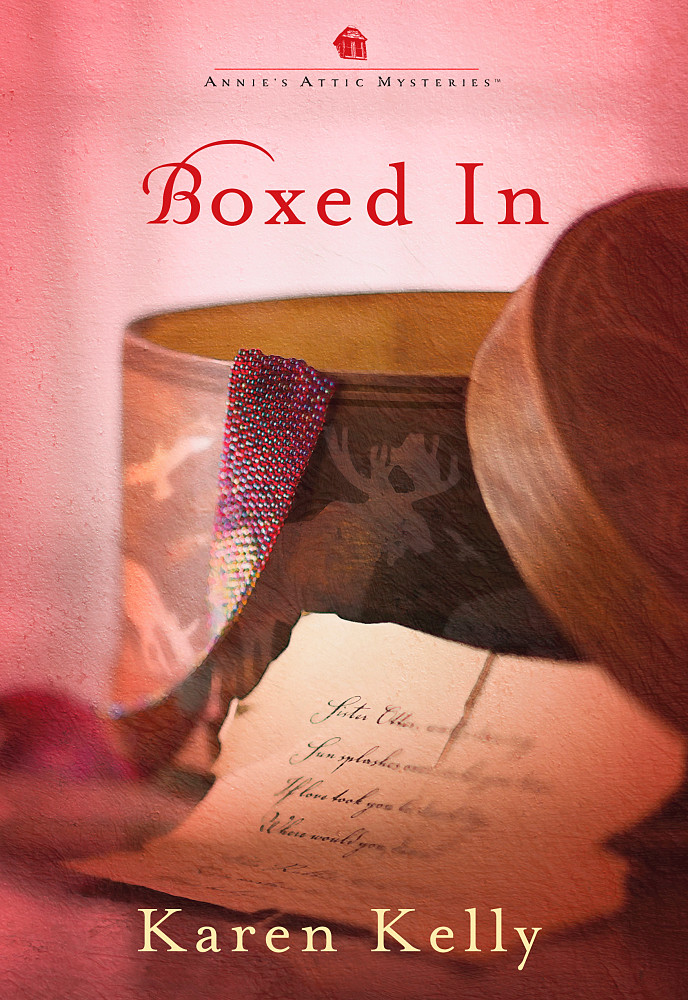 Think outside of the box—that's what Annie Dawson must do when she discovers a mysterious birchbark box in the attic of Grey Gables, the home bequeathed to her by her grandmother, Betsy Holden. The old box, exquisitely carved by an American Indian artist, contains a beaded ceremonial regalia collar and an obscure verse:

Sister Otter, water dancing
Sun splashes over circles you draw.
If love took you to desert dry,
Where would you dance?

Annie knows of no American Indian connection to her family in the region around Stony Point, the quaint New England fishing village on Maine's rugged coastline where the mystery unfolds. But this very personal glimpse into Passamaquoddy life is somehow threaded through Annie's family history. She is driven to find the connection. The poem poignantly reminds Annie of the loss of Wayne, the love of her life who was swept away by a heart attack nearly two years earlier. She feels that love has taken her to "desert dry." Will the grief that cries out to her ever be filled again with the dancing waters of love?

Meanwhile Annie, her best friend Alice MacFarlane, and the members of Stony Point's Hook and Needle Club are preparing handcrafted items for charitable fundraising at the village's annual Harvest on the Harbor autumn festival. With the mystery of the box and its contents hanging heavy in the air, the crafters decide a First Nations theme would be perfectly appropriate.

Is there a simple explanation as to how the beautiful box found its way into the attic at Grey Gables? Or will Annie's mystery again tear at the seams of Stony Point's quiet facade?

Join Annie, Alice, and the other members of the Hook and Needle Club as they follow the thread of this latest trail wherever it leads. As the mystery reaches its climax, someone will be boxed in. But who?
The Characters
Annie Dawson
Annie has lived in Brookfield, Texas, for the last 28 years but grew up in Stony Point, Maine. At 49, she is still attractive with her gray-blond hair, but since her husband, Wayne, died of a heart attack last year, her green eyes have lost their sparkle. She doesn't know quite how she fits into this new, but lonely, phase of her life. So she contents herself with her crochet projects and her garden. Still, however, her life lacks focus and meaning.
Alice MacFarlane
A childhood friend of Annie's, Alice has lived in Stony Point all her life. She is divorced and lives next door to Grey Gables in the small but cozy carriage house that used to be the gatekeeper's house for the mansion on the hill. Annie is delighted to reconnect with her long-lost friend.
Mary Beth Brock
Mary Beth is the owner of the local yarn shop, A Stitch in Time, in the center of town. She has lived in Stony Point her whole life, has never been married and seems to be the self-appointed town mother. It's nearly impossible to keep a secret around her since she knows absolutely everything going on in town.
LeeAnn Sorensen
Annie's daughter LeeAnn lives in Dallas, Texas and has an independent nature. She and her husband, Herb, have 5-year-old twins, John and Joanna. LeeAnn is worried about her mother's well-being but keeps in touch on a regular basis.