The Tapestry in the Attic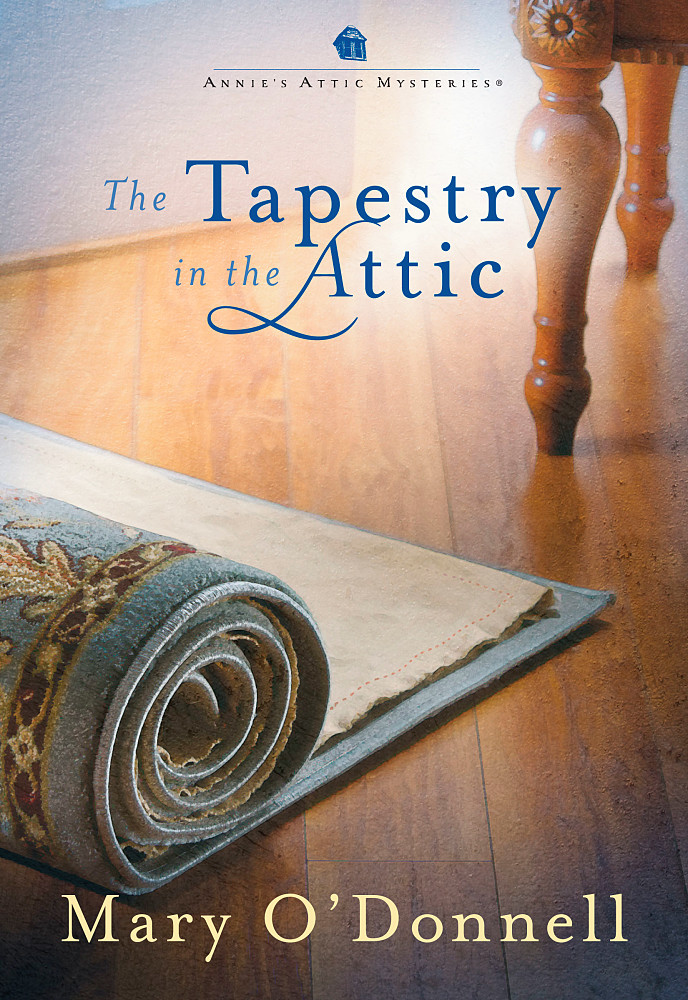 Annie Dawson was just a child when she first noticed the small tapestry hanging on a wall in Grey Gables, the Victorian house bequeathed to her by her grandmother, Betsy Holden. The tapestry was as much a part of the home as any other part of the beautiful house situated on a hill overlooking the seacoast on the outskirts of rustic and quaint Stony Point, Maine. But when Annie and the members of the Hook and Needle Club search for props for a play to be held in Stony Point's Cultural Center, they discover a secret hidden for more than 45 years in the old home's attic. There is a sister tapestry—this one a wall-size work by the same needle artist, based on the ideal woman as pictured in Proverbs 31 in the Bible.

Annie and her friends are drawn into the production of the play because it will benefit a fund for breast cancer research. The play, written by a native son of the village and now a nationally known playwright, will feature direction by a professor of theater arts from nearby Longfellow College and the talents of two actors of renown, now retired and living in the Stony Point area. But what artistic hand stitched the tapestries of Grey Gables? The mystery deepens as Annie and her friends discover that the larger tapestry, like the Proverbs 31 woman, has a "price above rubies." Will the path to solving the mystery once again put Annie's life in jeopardy? And will the very disease the Hook and Needle Club members are fighting strike down one of their own?

Join our mystery-solving band of handcrafters as they tackle another whodunit from the labyrinth of Annie's attic.
The Characters
Annie Dawson
Annie has lived in Brookfield, Texas, for the last 28 years but grew up in Stony Point, Maine. At 49, she is still attractive with her gray-blond hair, but since her husband, Wayne, died of a heart attack last year, her green eyes have lost their sparkle. She doesn't know quite how she fits into this new, but lonely, phase of her life. So she contents herself with her crochet projects and her garden. Still, however, her life lacks focus and meaning.
Alice MacFarlane
A childhood friend of Annie's, Alice has lived in Stony Point all her life. She is divorced and lives next door to Grey Gables in the small but cozy carriage house that used to be the gatekeeper's house for the mansion on the hill. Annie is delighted to reconnect with her long-lost friend.
Mary Beth Brock
Mary Beth is the owner of the local yarn shop, A Stitch in Time, in the center of town. She has lived in Stony Point her whole life, has never been married and seems to be the self-appointed town mother. It's nearly impossible to keep a secret around her since she knows absolutely everything going on in town.
LeeAnn Sorensen
Annie's daughter LeeAnn lives in Dallas, Texas and has an independent nature. She and her husband, Herb, have 5-year-old twins, John and Joanna. LeeAnn is worried about her mother's well-being but keeps in touch on a regular basis.