To Hive and to Hold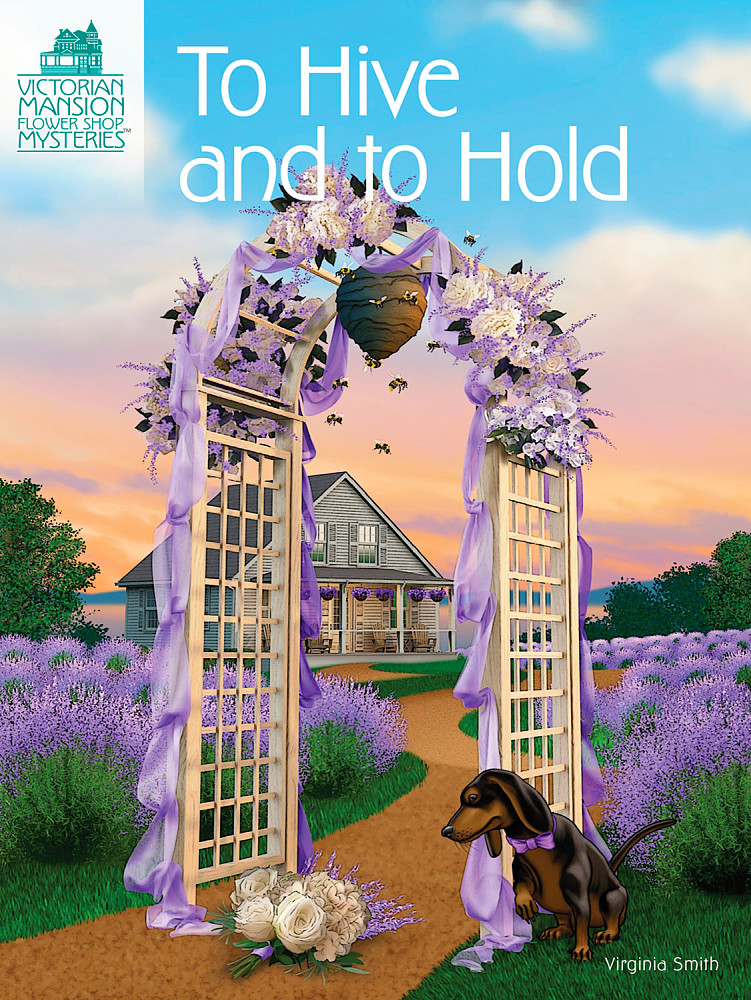 Preparations for this summer's Orcas Island Lavender Festival are keeping Turtle Cove, Washington florist Kaylee Bleu busy as a bee at The Flower Patch. However, she wouldn't dream of denying a special request from her dear friend and assistant, Mary Bishop: hosting the wedding of Mary's niece, Layla, and local real estate agent Douglas Miller in the picturesque lavender fields surrounding Kaylee's home, Wildflower Cottage.

Wedding and festival plans buzz along splendidly, especially thanks to a visit from Kaylee's grandmother, Bea Lyons, who lessens Kaylee's load at the flower shop while Mary concentrates on Layla's nuptials. Unfortunately, the season's sweetness turns sour when angry bees attack the happy couple's engagement party and the groom suffers a life-threatening allergic reaction. Although being stung could have been an accident, a second, more obvious, attempt on Douglas's life proves that someone is trying to stir up a hornet's nest -- with deadly intentions.

Encouraged by her friends in the Orcas Island Sheriff's Department, Kaylee begins combing the island for clues to Douglas's foe. But in the midst of the attempted murder investigation, Kaylee finds herself swarmed by fears that her relationship with handsome handyman Reese Holt isn't what it seems. Although Reese insists that she's his queen bee, she can't help but worry that he's keeping secrets from her -- and that the truth could send her entire world into a tailspin.

Despite the bee in her bonnet about Reese's devotion, Kaylee forges ahead with her investigation, determined that Layla and Douglas should live happily ever after even if she might not. Soon, though, it becomes clear that if she doesn't stop nosing around about Douglas's would-be murderer, she'll be the next Orcas Island resident to get stung ... with fatal consequences.
The Characters
Kaylee Bleu
At 40, Kaylee's life is about to change in a really big way.

When her job at the university is suddenly eliminated, Kaylee is left feeling lost. Yet it couldn't have happened at a better time.

A fortuitous phone call sets an exciting new course for Kaylee. She packs up her life and moves to take ownership of her grandparents' grand Victorian mansion flower shop and charming Wildflower Cottage, both in Turtle Cove, Wash., on gorgeous Orcas Island.

Of course, Grandpa Ed has been gone for years and while Kaylee feels the pang of missing him, she eagerly accepts her beautiful new surroundings to begin a brand-new chapter in her life.

Then Kaylee discovers that not everything in Turtle Cove is coming up roses. Will the cryptic clues in her grandfather's journal lead her to the truth about what really happened to him years ago -- and straight into the path of a killer?
Mary Bishop
Mary works part-time at The Flower Patch and welcomes Kaylee to Turtle Cove with open arms. As a retired police dispatcher, she has contacts with the local authorities -- connections that come in handy when she's helping Kaylee solve mysteries!
Jessica Roberts
Jessica is the spunky owner of the Death by Chocolate bakery and coffee shop and Kaylee's best friend. She's energetic, funny and can't resist a good mystery. A petite woman with a big smile, she always has a handle on the local scoop, as well as a good conspiracy theory to share.
Bear
When Kaylee adopted Bear from a local shelter, it was love at first sight. Cute, curious and well-mannered, this lovable dachshund is Kaylee's constant companion, escorting her to the flower shop every day. His inquisitive nature might just land him in the middle of a mystery or two.